Hello friends!
The summer is ending/has ended/it wasn't even summer in the first place if you live in the southern hemisphere–
Let's just say, it's the end of August.
As always, I spent the summer:
consuming as much art as possible in various forms
doing my best to create some art of my own
actively trying to avoid my problems (and failing)
Reading
I'm not going to talk too much about the books I read, because I want to do some mini-reviews some time soon, but rereads! Due to the fact that the library was closed for a while, I did a ton of rereads this summer. Including:
EVERY KATE DICAMILLO BOOK AND MY SOUL EXPLODED AND I FOUND THE STRENGTH TO FACE ANOTHER DAY AND HAVE HOPE FOR HUMANITY. Seriously. There is so much heartbreak and so much hope in her books, and I really really needed that this summer.
A Thousand Perfect Notes and The Boy Who Steals Houses by C.G. Drews. Look at all my CHILDREN. Reading ATPN like, "Aw, man, I love this so much". Then picking up TBWSH and LOSING MY MIND because of course I remembered that I loved Sam and Avery and the De Lainey's, but remembering that they're great isn't the same as READING about them and I have so many FEELINGS.
The Book Thief by Markus Zusak. I've been meaning to reread this for the past couple YEARS, and I FINALLY got to it. I will never get over how incredible the writing is. And the CHARACTERS (MAAAAAAAAAAX).
Me: "I know it's sad, but I don't think I'm going to cry this time"
*2 pages later*
Me: *lying on my back on the floor sobbing loudly while my sister (who shares a room with me) keeps typing, ignoring me except to tell me not to apologize and to keep crying*
Writing
I finished drafting a novel in June! It's a sequel, which I've never done before and certainly wasn't planning on originally. It's full of:
fairy tale characters
sibling banter
weather
my MC being the most awkward beanpole ever
allergies
sleep
random college student character who is zero percent important to the plot and lives on pretzels and canned peaches
I'm thinking about doing Nanowrimo in November (because, for the first time ever, I won't be in school???), but that means I'll have to PICK which PROJECT. And my brain has NOT been helping.
Me: "Okay, here's a list of book ideas we've been thinking about for the past few years. Which one do you want?"
My Brain: "The one where the king's nephew becomes the heir to the throne and gets caught up in the middle of a whole murdery plot."
Me: "…I don't see that on my list…"
My Brain: "Or what about the one where the kid's uncle is murdered and he invites all the suspects to his British estate and tries to solve the mystery with his friend before they both get killed?"
Me: "Um…I can't find that on my list either…"
My Brain:  "What about this kid with super dysfunctional fire powers?"
Me: "Wait a second–You're just making stuff up, aren't you?"
My Brain: "OK, BUT WHAT ABOUT ALIENS–"
Yes. I genuinely have a page and a half of notes for an alien story now. These things happen.
(Also, why is there so much murder??)
Music Listening
So normally this would be the section where I just scream about random songs I've been obsessed with recently (and I still will in a minute), but there's something else I've gotta talk about first.
Podcasts EXIST.
I mean, I knew they existed. I've just never had any interest in them before. But my cousin recommended the first season of the podcast Blockbuster, and I wanted something to listen to while mudding and taping, so I decided to give it a try.
The first season is about George Lucas and Steven Spielberg making movies in the 1970s. It's documentary-like and there's a narrator, but it's very narrative-based and they have voice actors and foley and music. Also, 90% of the podcast is "Everything was going wrong! The movie was a disaster! And then John Williams stepped in and SAVED THE DAY WITH MUSIC" which made me quite happy.
The second season is about James Cameron, but I haven't listened to it (because…no John Williams?). Maybe I will someday. Then again, I don't really care for Titanic, so….
After that, I started thinking about radio dramas.
In my youth we had this CD set of Lord of the Rings and The Hobbit radio dramas (DID ANYONE ELSE HAVE THESE?? Merry sounded like an old lady? They pronounced Legolas as LeGOlas? They had EVERY SINGLE VERSE of the Misty Mountains song and you would hit the skip button SEVEN BILLION TIMES and the song would still be going??). Aside from that, my only exposure to radio dramas was the occasional Adventures in Odyssey episode and a random Jonathan Park phase.
But after listening to Blockbuster, I started thinking, "This is its own art form. Gee, I wonder if people make radio drama podcasts…"
Look at me. I knew nothing.
A few minutes of noodling around on the internet later, I stumbled on The Bright Sessions…and proceeded to burn through all four seasons in twelve days.
It's about people with supernatural abilities–
"Ah, I see," you say. "Superheroes, right?"
Sort of? But they're less Superman and Wonderwoman and more "Anxiety Girl and her steadfast companion Suppressed Trauma Boy." (Yes, this is an actual quote from the show.)
The show revolves around these people's therapy sessions with Dr. Bright (hence the title) as they learn how to control their abilities and all the angst that comes with them. It's like X-men! But with less action and more talking!
Sure, it's not perfect. There are:
moments of cheesy/forced dialogue
moments when the adults are discussing what to do about the shady government organization or someone who has been kidnapped and high-schooler Caleb walks in like, "LET'S TALK ABOUT MY LOVE LIFE." *cue me internally (and sometimes externally) screaming because I'm not really a fan of teen-romantic-drama at the best of times and there are BIGGER THINGS GOING ON HERE*
The musical episode….I don't even know. I think I was in physical pain. But also laughing?
But there's also plenty to love, like:
Sam whose anxiety attacks trigger accidental time travel
Caleb who can feel other peoples emotions always being like, "OH NO, I MADE YOU SAD"
Chloe who is a telepath and a ray of sunshine
Damien who we hate, but maybe…Yeah, we still hate him, but also…it's COMPLICATED
Agent Green. Just Agent Green.
Dr. Bright being like, "This is a professional doctor-patient relationship–nope, let's go do a break-in together"
MAAAAAAAAARK
Exploring how different powers interact. What happens when you put a telepath and an empath in the same room together? Or two empaths?
The SIBLINGS, OK? The SIBLINGS.
Ok, wow. This is turning into a whole post about podcasts. Moving on!
Here's a few songs I was jamming to this summer:
Movies/TV Shows Avatar: The Last Airbender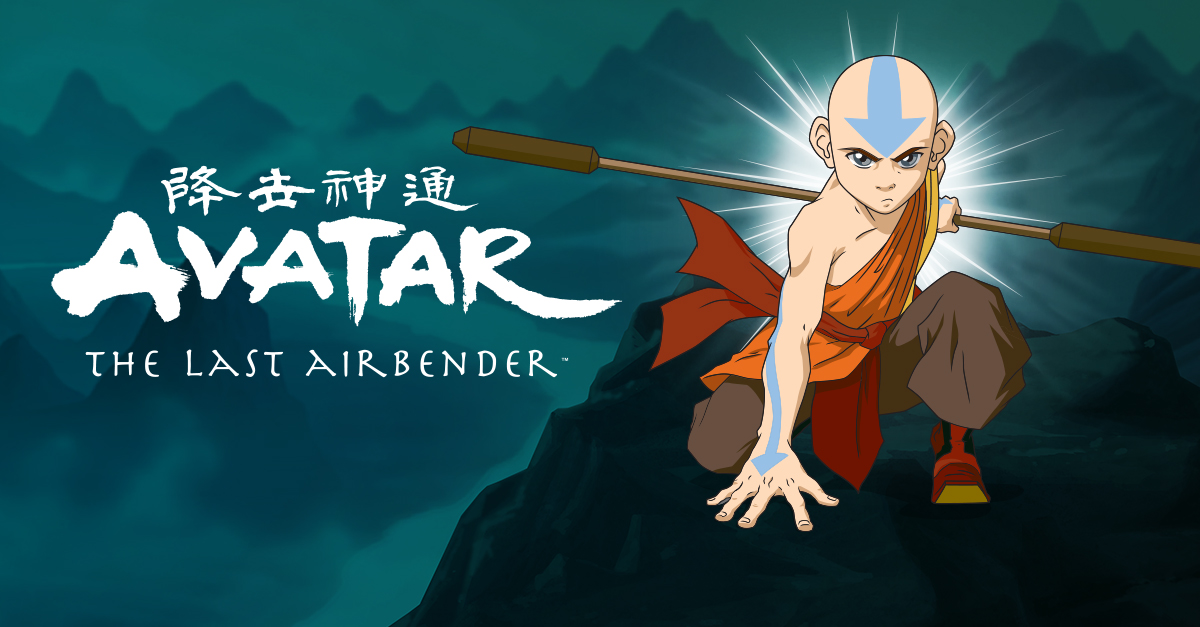 IT'S ALL THAT MATTERS.
I've been hearing about this show from my cousins for years. And I finally watched it and I am still ASTOUNDED by how truly wonderful it is. A list of things to love:
Aang being super-powerful bender and the actual AVATAR, but first and foremost he is a twelve-year-old boy and his priorities are, "Yes, right, save the world. BUT FIRST WE NEED TO GO SLED ON PENGUINS AND VISIT SINGING GROUNDHOGS"
Sokka being the BEST. Making terrible jokes, but also making great jokes. Complaining all the time but also being so supportive and heroic when it really counts. And–JUST BEING WONDERFUL.
TOPH. TOPH IS WONDERFUL AND I LOVE HER SO MUCH.
I know everyone talks about Zuko's redemption arc….BUT ZUKO'S REDEMPTION ARC. It's. So. Good. Zuko is my son.
UNCLE IROH. Changes everything and everyone for the better, and we love him dearly.
I WANT TO LIST EVERY SINGLE CHARACTER, but I won't.
The siblings though!
And the TURTLE DUCKS
And the SECRET TUNNEL EPISODE
Ok, I'll stop.
How was your summer? How did you cope with the fact that you couldn't go to the library? What have you been reading and writing lately? Do you listen to podcasts? Have you watched Avatar? Do you prefer superheroes that are super-powerful or super-dysfunctional? Do tell!